LEGaTO project to organize Online Low Energy Heterogeneous Computing Workshop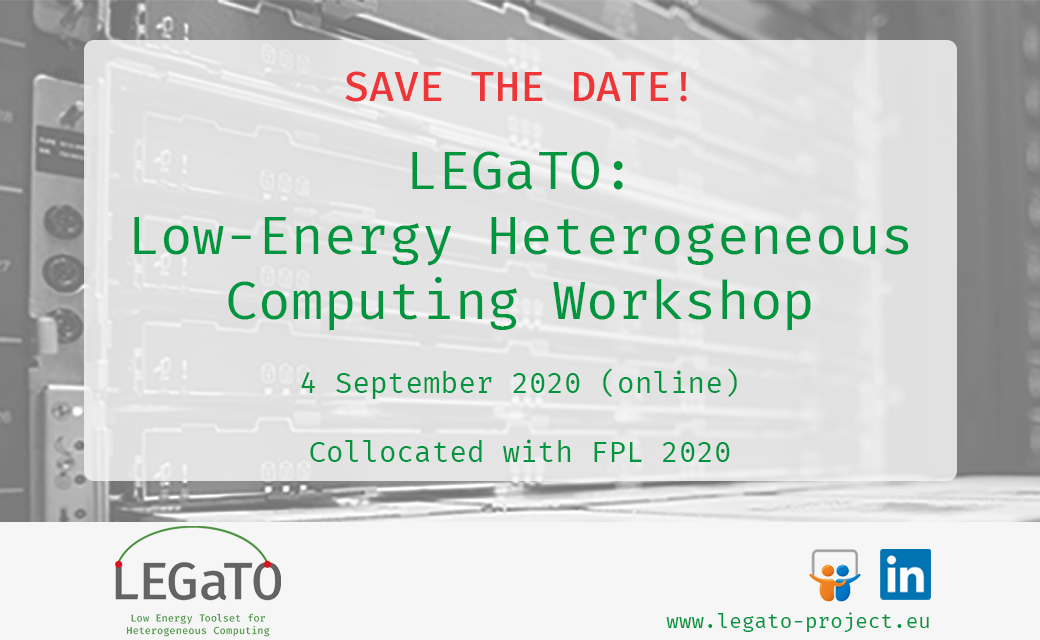 30 Jul 2020 Barcelona -
The LEGaTO project is organising the 'Low Energy Heterogeneous Computing Workshop', which will be held online on 4 September 2020 and collocated with FPL 2020.
The main aim is to engage the Artificial Intelligence, Smart City, Smart Home, Health Care and IOT communities to evangelize the low-energy optimization techniques that the team has developed for these communities during the lifetime of the project.
The workshop will include sessions on Energy Efficiency, Fault Tolerance and Security, AI and Smart City / Smart Home, and FPGAs and Programming Models. Some of these topics might be of interest to you. The keynote speaker is Stephan Diestelhorst, Computer and Systems Architect at ARM and Xilinx.
More details and the full programme are available online .
Registration
is free and open until 15 August, 2020.