Katharine Cahill named mentor for NSF XSEDE Campus Champion Fellow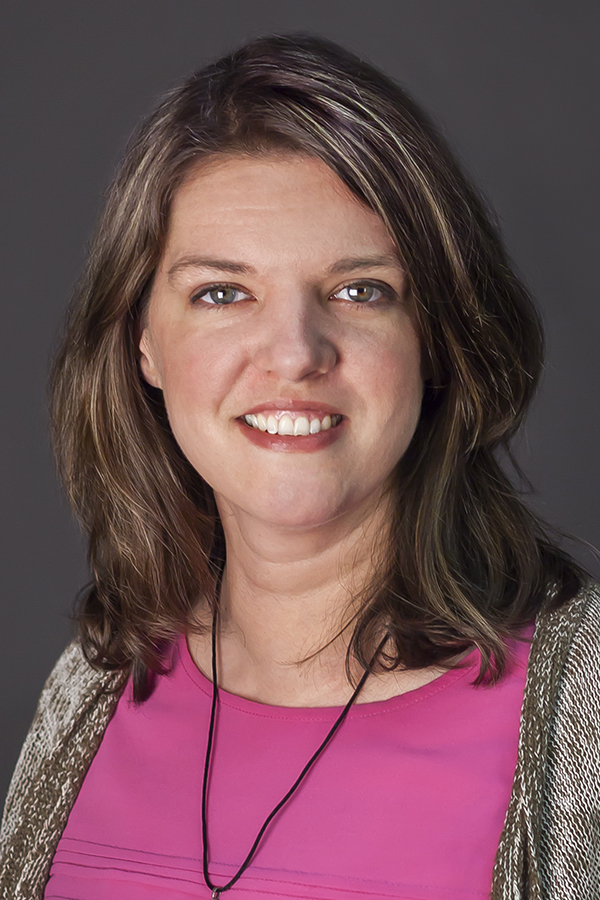 Katharine Cahill, Ph.D.
15 Aug 2019 Columbus -
An Ohio Supercomputer Center (OSC) staff member will be serving as a mentor to a colleague from Wofford College as they work to boost a federal programme aimed at expanding a capable and innovative advanced digital resource workforce across the country. Katharine Cahill, Ph.D., an education and training specialist at OSC, will advise Beau Christ, Ph.D., an assistant professor of computer science at Wofford. Beau Christ was named on August 1, 2019, as one of five Campus Champions Fellows for the 2019-2020 academic year by officials from the National Science Foundation's Extreme Science and Engineering Discovery Environment (XSEDE) programme.
Katharine Cahill will assist Beau Christ in working with XSEDE on the development of a "Data Science" course and the creation of a new "Computational and Data Science research lab" to engage undergraduates in real-world research.
According to XSEDE, the goal of the Campus Champions Fellows program is to increase cyberinfrastructure expertise on campuses by including Campus Champions (CC) as partners in XSEDE's Extended Collaborative Support Services projects. Among their many roles, CCs serve as local experts on national cyberinfrastructure resources and organisations, such as XSEDE. Champions are closely connected to those doing cutting-edge research on their campuses.
Under the same programme, Katharine Cahill served as a mentor last year to Peter Hawrylak, Ph.D., an associate professor of electrical and computer engineering at the University of Tulsa. Peter Howrylak and Katharine Cahill organized a regional workshop on computational science teaching and training.
The education program at XSEDE seeks to provide access to example programmes, course syllabi, and computational science education materials as well as guidance from XSEDE's education staff. Through the education programme, Champions may propose a project to help create a formal undergraduate or graduate minor, concentration, or certificate programme at their institution. This requires working with the faculty to identify the courses that would be part of such a programme, locating and testing computational projects that would become parts of those courses, and working with the appropriate academic committees to prepare the materials needed to obtain programme approval.
Katharine Cahill is the education lead for XSEDE at OSC, where she aids in computational science curriculum development through faculty training. She has used computational modeling in the context of chemistry and currently develops training programs for both local and national High Performance Computing resources. Her interests include building communities of practice to prepare HPC workforces.
Prior to joining OSC, Katharine Cahill was a post-doctoral researcher in computational chemistry at the Ohio State University, probing questions of protein function and interaction with organophosphorus nerve agents.
Katharine Cahill earned a bachelor's degree in classics/classical languages, literature & linguistics in 2000 from Reed College in Portland, Oregon, and received her doctorate in organic chemistry in 2013 from the University of New Hampshire.
Katharine Cahill's coworker, Karen Tomko, Ph.D., director of research and manager of the Scientific Applications group at OSC, serves as an XSEDE Campus Champion for the Ohio State University.