Hangzhou C-SKY Microsystems joins EEMBC Executive Board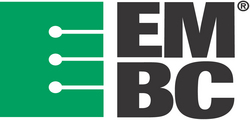 17 Jul 2016 El Dorado Hills, Hangzhou -
The Embedded Microprocessor Benchmark Consortium (EEMBC) has announced that Hangzhou C-SKY Microsystems Corp. Ltd., a supplier of 32-bit embedded CPU cores, has become the consortium's newest executive board member. C-Sky's board membership in EEMBC allows the company to participate in a much larger role in determining the strategic direction of the consortium, demonstrating the overall performance capabilities of its processors, and assisting EEMBC in expanding its member relationships in China.
EEMBC was formed in 1997 to develop meaningful performance benchmarks for the hardware and software used in embedded systems. EEMBC benchmarks help ensure predictable performance of embedded processors and systems in a range of applications and disciplines. In addition to the benchmarks currently in development, EEMBC is expanding into several important areas focused on the Internet of Things (IoT), autonomous driving (e.g. ADAS), and data centres.
"With C-Sky's recent announcement of the new computing architecture and platform supporting Alibaba's YunOS YoC, it unveils a low-power, embedded CPU that supports the full security link from the chip to the Cloud and can be used in a variety of applications such as smart home, smart city, networking equipment, automotive, and personal health", stated Markus Levy, EEMBC President. "This type of architecture strongly overlaps with EEMBC's next generation benchmarks targeting scale-out servers, IoT security, and IoT connectivity."
"C-Sky has been an EEMBC member since 2013, but with the growing need for industry-standard benchmarks, especially in the China market, we see a tremendous value in engaging more significantly with this consortium", stated Xiaolang Yan, Chairman of C-Sky. "Along with the deep collaboration with Alibaba Group, we recognize the increased value of high-quality processor benchmarks, as more chip design companies vie to be part of the Alibaba ecosystem."