European Commission to set up new High Level Expert Group 2017-18 for the European Open Science Cloud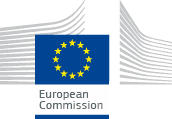 21 Jun 2017 Brussels -
On 21 June 2017, the Commission set up the new High Level Expert Group European Open Science Cloud. Its mission is to advise the Commission on the measures needed to implement the European Open Science Cloud (EOSC).
The new group, chaired by Silvana Muscella, is composed of ten high-level experts from different European countries and two third-countries, Australia and the US. Together, they have a complementary set of expertise related to various key aspects of the set-up of scientific data Clouds, including standardisation, certification, procurement, delivery of federated services, business models, management, governance and funding of national and European research data infrastructures and e-Infrastructures.
This Expert Group is therefore distinct from traditional advisory groups discussing the overall financing of research infrastructures including e-infrastructures, e.g. ESFRI, e-IRG and Horizon 2020-related groups.
To achieve its objectives, the group will collaborate with ongoing Horizon 2020 projects and national initiative contributing to the establishment of the EOSC, as well as with the Commission expert group on Turning FAIR data into reality and the Open Science Policy Platform, as well as with traditional advisory groups.
The group will run from June 2017 to end of 2018. The first meeting will be held on 29 June 2017 in Brussels and it is expected to meet 4 times and to produce a final report at the end of 2018 with recommendations on measures for implementation of the EOSC.
The new group follows in the steps of the previous High Level Expert Group European Open Science Cloud, chaired by Professor Barend Mons and including experts from different scientific disciplines, which was established in 2015 and was active until February 2017. The old HLEG EOSC developed a strategic vision for the EOSC; it ran an extensive consultation of stakeholders and produced high-level recommendations in the report ' Realising the European Open Science Cloud ', published in October 2016.
The full list of members and information on meetings of the new group are available in the
Commission transparency register
.