Philips Research-led big data consortium receives EU funding to improve healthcare outcomes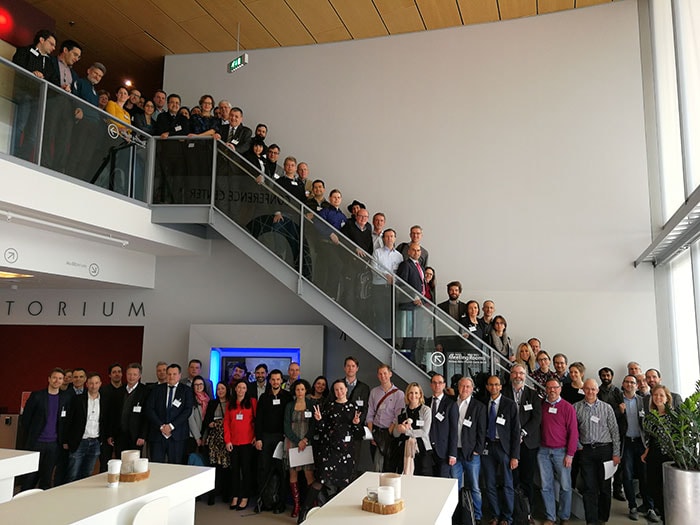 29 Mar 2018 Amsterdam -
Royal Philips, a global expert in health technology, together with its consortium partners, has received funding from the EU's Horizon 2020 programme to pilot Big Data solutions to achieve better patient outcomes in health care at a lower cost. The three-year programme is the largest EU-funded initiative to transform the region's health care sector through the use of Big Data. The 'BigMedilytics' programme aims to improve patient outcomes and increase productivity in the health sector by applying Artificial Intelligence (AI) technologies to complex datasets across the data value chain. This includes data from patients, health care providers, health insurers and medical technology providers.
"From patients capturing their own health data with wearable devices to ubiquitous monitoring across the hospital from the emergency room to the general ward, a huge amount of information about people's health is being created", stated Henk van Houten, Chief Technology Officer and Head of Research at Philips. "By applying AI to that data and combining that with clinical knowledge we are able to develop meaningful insights and workflow improvements that can improve patient care whilst reducing the burden of cost to health systems."
"This programme is an opportunity to demonstrate how a value-based approach to Europe's health care sector can help it transform in order to meet the changing needs of its citizens", explained Olof Akre, Professor, Head of Prostate Cancer Patient Flow at Karolinska University Hospital in Sweden. "Big Data technologies will have a big impact in health. By focusing this program on pilot implementations we will make these benefits concrete whilst creating the networks and know-how that will strengthen Europe's position in applying big data in the health sector."
By bringing together all the key players from across health data value chains, the program seeks to break down the barriers between traditional healthcare silos and combine data sources to unlock new insights and enable collaborative innovation. It will also ensure the security and privacy of personal data is protected and managed within national and EU regulatory frameworks.
With funding shared across 35 partners in 12 countries, the collaboration will combine insights from more than 11 million patients. It will be divided into three areas: Population Health and Chronic Disease Management, Oncology, and the Industrialization of Health Care. With the majority of health budgets currently spent on treatment, the programme will also implement pilots across the care continuum, from prevention to diagnosis, and treatment to home care. Partners in the programme include health care providers, technology companies, insurers, pharma, SMEs, research institutes and universities. Further information on the project and a complete list of all the partners can be found at the EU BigMedilytics project webpage.