Supporting European Early Career Researchers & Scientists working with Data participation to the 3rd RDA Plenary Meeting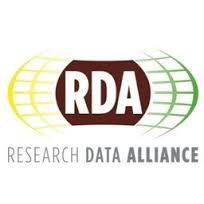 4 Dec 2013 Dublin -
The Research Data Alliance is organising its 3rd RDA Plenary Meeting, at Croke Park Conference Centre, Dublin, Ireland 26 to 28 March 2014. The 3rd Plenary concentrates on the theme "The Data Sharing Community: Playing YOUR part" and is about exploiting RDA's work to date to its full potential. The programme will comprise of a mixture of keynotes, panels, networking, Working and Interest Groups as well as BoF sessions in topics ranging from agriculture to particle physics, from humanities to bioinformatics. All parts of the data lifecycle are addressed from foundational data terminology to data publication and re-use.
RDA Europe is offering financial support to Early Career European Researchers & Scientists working with Data to attend the plenary meeting. The aim of this programme is to introduce European early career researchers & scientists to RDA, highlight what data scientists and practitioners are doing, leverage on Early Career Researchers & Scientists knowledge to support Plenary 3 activities and support the Working & Interest group activities.
Interested candidates are invited to complete the on-line application form by 17th January 2014 at 17:00CET. Candidates must register to the RDA web platform to submit the application. Applications can be modified directly from the member profile until the closing date. All candidates will be notified of the outcome of their application after 29th January 2014.
Full details are available at https://www.rd-alliance.org/support-programme.html