SiPearl's chip will be a platform open to other start-ups to develop accelerators for - An interview with Philippe Notton from SiPearl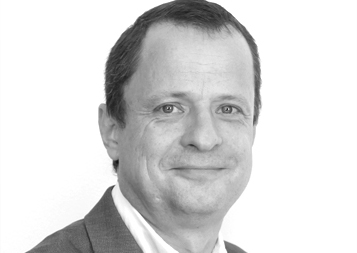 Philippe Notton, CEO and founder of SiPearl
15 May 2020 Almere -
SiPearl is bringing to life the European Processor Initiative (EPI) project, designing the high-performance, low-power microprocessor for the European exascale supercomputer.This new generation of microprocessors will enable Europe to set out its technological sovereignty on the strategic markets for high performance computing, artificial intelligence and connected mobility.Primeur Magazinetalked with Philippe Notton, SiPearl's CEO and founder, about the company's road map and perspective.
Primeur Magazine: There are a few things I would like to talk about. What I am especially interested in is the company. How do you intend to develop this further? Of course, we can could also talk a little bit about the relation with the European Processor Initiative (EPI) which is more or less clear. They perform a kind of research and development, you take the results and try to commercialize these, right?
Philippe Notton:That is correct, but we should add that SiPearl is not only a sales entity. SiPearl is building the chip. The EPI partners are developing the Intellectual Property (IP). For instance, the RISC-V accelerator part is delivered by the Barcelona Supercomputing Center (BSC) and a couple of other partners. This could be integrated into the chip. SiPearl is working on top of this and integrating multiple components, coming from EPI, coming from the market, like the ARM core, and other cores in terms of memory controllers that cannot be built by us yet. So SiPearl is building the chip, is testing the chip, and pushing it to the factory.
After that we perform all the standard effort like any other fabric company is doing, such as presales, sales, support, road map, working on the second generation, and usage. Therefore, the links between EPI and SiPearl are such that EPI is quite important. EPI is a kind of EPI market place. SiPearl is quite important too because SiPearl is one of the channels to market EPI IPs. Later if EPI IPs are fully qualified we may receive extra budget to develop extra dedicated accelerators coming out of this EPI IP. Yes, indeed, we will showcase the best of EPI and SiPearl will also materialize the EPI processor.
Primeur Magazine: There are now calls in 2020. One is for EuroHPC, one is a kind of follow-on to the framework partnership agreement of EPI. This can be regarded as the EPI Phase 2?
Philippe Notton:That is correct.
Primeur Magazine: I guess SiPearl will just be a small partner in that project?
Philippe Notton:You know the way that these calls are managed. It are quite though discussions in terms of budget and terms of who is doing what. Firstly, the call has not started yet. While COVID-19 still lasts, I am not sure whether the call will be on time or what will happen exactly. We will know in the next weeks. I am not expecting SiPearl to be a small partner.
Primeur Magazine: You expect them to be a big partner?
Philippe Notton:Yes, why not? First of all, we are growing. We are materializing the chip in Phase 1 and spending lots of money on it. We are working on a venture capital (VC) financial round which is over 100 million euro. This means we have a huge investment to carry. I am not expecting to have a minor role in Phase 2.
Primeur Magazine: This Phase 2 will start somewhere in the middle of next year?
Philippe Notton:This is not clear yet. As I said, the call will be out before June this year. Now, it are the early days of EPI Phase 1. Phase 2 is planned to start before the end of Phase 1, with an overlap. At this point, it is a bit fuzzy. The way I see it, is that Phase 2 will probably start at the end of Phase 1. This is just my guess. The European Commission is working on it. It will be something like December 21, end of next year. How long Phase 2 will last has to be decided. The roles will change. In fact, this will be a continuity of Phase 1.
Primeur Magazine: When does Phase 1 end?
Philippe Notton:Phase 1 ends end of November 2021. It will have run for 36 months, unless there is an extension. There are some things under discussion that could change a bit. I do not think this will be known in terms of a timeline before September. Then, we will know exactly how things will develop.
Primeur Magazine: This is a continuation of the Initial Framework Partnership Agreement. There is another call that will open this year. This call will be for a demonstrator. Is that the right word?
Philippe Notton:It is about the pilots, yes.
Primeur Magazine: The pilots, that is the correct name. One of the pilots should include IP from EPI. Is that correct?
Philippe Notton:If they keep the text as it is, yes. It has to be confirmed, but it is likely to be the case, yes. It is EPI technology or the EPI processor, if we follow the timeline. Do keep in mind that we have multiple pilots. It is clear that the technology of EPI is likely to be part of at least one of the pilots. It is the functional case in type of technology, but it is part of the EuroHPC schedule which has to match. There is enough public budget on it. We have to leverage technology, and showcase the best of it.
Primeur Magazine: Which part of the chip will be ready for the end of this year or beginning of next year?
Philippe Notton:The call for the pilot will be issued soon, but in terms of delivering results, that will come later on.
We have multiple components of EPI that may be realized. First, we will have the materialization of the accelerator. We expect that the final chip will be part of the pilot. It will not be a production chip but it will be part of a pilot. It is a very good way to test it, in real conditions, at full speed, and to sync it with other processors and accelerators on the market. We must be part of this, but that also will start somewhere next year.
As for the call this year, I do not think anything will happen before the end of 2021. Everything has to be confirmed. With the bad period going on right now, I do not know what will happen. We are waiting for instructions.
Primeur Magazine: Yes, it could be delayed unfortunately. Just an intermediary question: Do you already have plans to reschedule the EPI Forum that was to be held in Paris?
Philippe Notton:We were targeting September/October 2020, but we understood that a lot of events are already being planned in September/October. This period will be quite busy. We hope to know this by this summer. We had to postpone it. It is a pity, because we had a good registration and good speakers. We know that the sponsors will follow us for the new dates. We will see you in Q4.
Primeur Magazine: I surely hope so. If we go back to the company now. You have started hiring people, is that correct?
Philippe Notton:Yes. We set up the company in June 2019. It was a complex process to have a company fully independent of EPI members. The first employee started on January 2 and focused on security. We are likely to close June with about 20 employees. We are growing quite fast. In fact, the persons who joined were already in the loop. Some of them are coming from Atos and some of them came from my past companies. We have lots of interviews underway now for the next period.
Primeur Magazine: What is the goal for the end of the year?
Philippe Notton:This will depend on the good achievements of the fund raising. If everything remains under control, we have a target of more than 200 employees within 2 to 3 years. Some of them are easy to find. Some others are much more difficult to hire. In terms of silicon design in Europe, it is getting though, especially now in France. Before the end of the year, we are likely to deploy in at least two other countries. We need to find the staff where they are. We cannot ask them: "You have to move to Paris". For the people that are now on board, it is always Paris or Sophia Antipolis. We are likely to have a company site in Grenoble also, plus other sites in Europe. We need to be deployed in Spain, in Germany and, this may sound a bit strange, in the UK. Why? Because in the UK, there are very good engineers.
Primeur Magazine: Yes, that is where ARM comes from, that is where the Raspberry Pi comes from.
Philippe Notton:It is a hot spot for this kind of activities. We have a nice project, that is why we need to generate a lot of noise in the press. We receive a lot of resumes coming from the UK, coming from the US, coming from Italy, coming from North Africa. Yes, we attract very good profiles. That is our chance. It will not be easy, because during the past 20 years, not many engineering schools were focusing on hardware. In software, some people in the HPC community are already working on the case through EPI. It is hardware design that is more complex, but we have the backing of EPI. With EPI, we have 200 engineers working on it full time.
Primeur Magazine: Probably in the Digital Europe programme, there will be other kinds of underlying projects?
Philippe Notton:Yes, because we see already connections with Edge computing projects and with 5G projects. Of course, with EPI the first target is EuroHPC, but secondly, it has to be involved with connected mobility, with EDGE, ADAS, and similar technologies. If you are able to achieve and manage both, you have all the bits in place, including data centres, HPC, EDGE, connected mobility and the telcos to secure the 5G network interoperability. That is why we have to be able in 5 to 10 years to fully secure the network. There is a great need for this.
Primeur Magazine: SiPearl will be a sizable company in 2-3 years time?
Philippe Notton:Yes. The way in which we design the company is quite flexible. We have multiple sites, multiple experts and multiple teams in different places. That is not the best way to manage a company, but we have to go where the experts are.
Primeur Magazine: You talked about the financing. How do you see the financing of the company within the next years?
Philippe Notton:Before the crisis everything was under control. Now, for the past two weeks, it is a different perception. Today, we keep working on it without any change of the plan. There is a need, even stronger than before in terms of computing resources, for health care and DNA analysis. This should push us to where we want to be. This project has the support of the European Commission. I do not think the European Commission will change its mind. When you move to crisis mode, only the best projects survive, but we expect to be part of it.
Primeur Magazine: Can you tell a little bit more about the size of the financing?
Philippe Notton:The round table we are working on now, is around 100 million euro. We are talking about very expensive technology.
Primeur Magazine: Of course, it is a big amount of money, but it does not sound that big compared to other players in the field.
Philippe Notton:It depends of course on how you measure it. In the semiconductor industry in Europe today the ecosystem is more used to IoT projects and health care projects. You have projects which are 7 digits, say 5 million, 10 million, 20 million euro, but they are used to 28/22 nanometer development. We target something which is beyond 7 nanometer.
It is expensive. We are doing this with IP which is cooked by EPI and some IP which is coming directly from ARM. It definitely lowers the entry barrier, because we do not have to develop the chip from scratch. This would be insane in terms of development. If you have to develop the core, develop the software, develop the ecosystem, develop everything, we are talking 10 years, and a huge amount, much closer to 1 billion euro.
In fact that is the amount of money that ARM spends. To reach this level of maturity in the HPC space. Thanks to them we are going to save time and in three years' time we are ready for it. Check for example what has been announced two weeks ago with Ampere Computing in the US. Basically in two years, they developed a very good chip for data centres. We follow the same kind of timeline. We will be one step up, because it is a different core. We target HPC but we were able to do it from scratch. So it helps.
Primeur Magazine: When I understand correctly, the production of the chip itself will not be in Europe?
Philippe Notton:No. We thought about this, but unfortunately we do not have any choice. I'd like to do it in Europe, in Germany, or in France, but today the best you can have is 28 nanometer in France or 22 nanometer in Germany. The only options you have is TSMC in Taiwain, or Samsung in South Korea. We tried and we spent one year selecting the best ones. Firstly, it is a question of ratio in terms of density and in terms of performance of the system per Watt. If you want to have a very good energy efficiency in the chip, you need to go through this process and also there are a lot of IPs that are needed in terms of memory controller, in terms of latest technology from ARM that will only be available in 7 - 5 nanometer. So you have no choice.
The full data processing market is involved, which means data processing, HPC, accelerator, mining, network switch. This kind of chips are moving to this kind of technology. This means huge expenditures for 7, 6, 5 nanometer, but unfortunately we do not have any choice. As soon as Europe is back on track with this kind of technology, we will be very happy to produce locally. But in the mean time we do not have any other possibility.
Primeur Magazine: However, the machines that produce the chips, they are coming from Europe, from the Netherlands.
Philippe Notton:Yes, the factory we use cannot work without ASML. At least, we have the compensation that TSMC uses ASML. So you see some European dimension.
Primeur Magazine: I think you already answered that, but you do not see any political problems, like people might say it is actually Chinese or anything like that?
Philippe Notton:Firstly, Taiwan is not China. Yes, we have political problems around this, but as I said, this choice was in between Taiwan and South Korea. For reasons I cannot detail, we ended up in Taiwan. I myself spent ten years in a Taiwanese company, so I know Taiwan quite well. We have secured the flow. We do not have any choice. The budget needed to create such a fab in Europe is beyond my control. We are talking about 10-20 billion euro to do it. Plus you need an ecosystem. You do not only need a fab. You need a product, the start-ups, to fill up the fab. That is why TSMC is in the centre of the world, because AMD, Qualcomm and NVIDIA, all the big players, have their products produced in Taiwan. They are doing it well also.
Primeur Magazine: You can only do part of the ecosystem of course.
Philippe Notton:Yes, and also when you drive a start-up, you need to be a bit refrained and show that you dare to take risks the best you can by following standard start-up processes. We follow a fab, which is working with 95% of the start-ups. We just follow the trend. For us, TSMC is a kind of risk-free solution. Of course, there are plenty of challenges on the design because it is a complex one, but we know that the fab will work. It means that an investor cannot complain we are taking a risk in terms of production. No, we are not taking a risk, we just follow the majority, TSMC. It could also have been Samsung: they know what to do, and especially for this kind of design.
Primeur Magazine: OK, great. Should we talk a little bit more about the technology?
Philippe Notton:Just a bit because I cannot tell you all the details yet. Some elements are sensitive. We have not communicated on the public spec. Some elements are already public. We know that SiPearl is basically an ARM chip. We cannot discuss about the type of ARM technology we will have on board, because ARM has to communicate first on this. Let us say that 80% of the chip is ARM-based. After we integrate some other EPI components, like RISC-V accelerator, and FPGA for research and other use, definitely the main computing core is ARM-based. We do not recreate everything. The figures we have so far in terms of power are quite good. We are expecting to communicate a little bit about this at the Forum. We are quite confident about the level of performance on it.
After all, in terms of other technologies that are public, in terms of DDR5 support, PCIe support and other elements, you need this class of chip. A fact that is quite unique also to EPI and the community is that, thanks to the Common Platform, we are opening the chip. This means that multiple start-ups in Europe, or in other places developing accelerators or cryptographic accelerators, developing even quantum accelerators, will have the possibility to interconnect their development to our chip at die level. It is for them a huge advantage, because we are spending hundreds of million of euros to build this platform which should be a kind of universal computing platform in Europe. Start-ups that only have a limited budget of 10 million or 20 million euro to develop an accelerator, have a good possibility to leverage what we put in place in terms of the ecosystem, in terms of universal computing power based on the chip to connect their tiny chip to the big chip and leverage everything. We really expect this platform to be universal in Europe, and beyond, depending on the market.
Primeur Magazine: That will, as you say, indeed be very interesting since this is the same way the software industry is working now. You take all kind of small services and programmes, put them together and use it.
Philippe Notton:Yes, and whatever you develop, try to be linked to what is mainstream. You need a driver. So, follow the trend. We will have a new platform every 18 or 24 months, then you can upgrade your tiny platform and connect it to the new one. We do not have a choice: We are not in California. In California, they have raised 4 billion dollars in a couple of years to manage multiple hardware start-ups. In Europe, it is a different class of budget. We unfortunately see not too many start-ups developing this. It will be one or two if we count the one in the UK, to build accelerators. Today, unfortunately that is all. That is why we have decided to open it up. For us, it is also an extra business, more volume that we will have out of our platform.
Primeur Magazine: I think automotive was one important market after HPC?
Philippe Notton:Automotive and EDGE, yes. For this we follow the EPI Road Map. EPI has been awarded because we have a kind of dual scheme: HPC for high-end and after that ADAS, EDGE for, let us say, a down-graded version of the chip. It cannot exactly be the same chip, because the big one for HPC will be too hot. It will be too much in terms of price, but we expect to have lots of common technologies for both. That is why our second generation which is much more around 2023-2024 will also cover this market. In terms of looking at technology sovereignty it is going to follow the same trend. Today, in HPC we try to have some local items, followed by EDGE and automotive. If you look at what we have today, if you check in your car, when you have to do the massive computing, it is mainly US components. It is time to also change this and we will offer a solution that will be credible for this class of computing.
Of course, the first target market for this chip is Europe but we raise a worldwide traction for it. It is clear that non-European customers or machine makers care about what we do. I understood that they need to have the chip on their road map because it will increase their chances of having sales in Europe. We are quite happy to see the global traction and the fact that non-European HPC makers are caring about what we do. Of course, we are also happy to sell it in all places in Europe. Local business is always good.
Primeur Magazine:Thank you very much for this interview.
[Note: This interview was conducted in the beginning of March, at the start of the current crisis in Western Europe.]